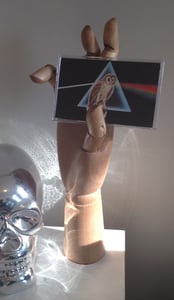 $

5.00
Weird Owl's stoner/psych gem "Nuclear Psychology" was released in 2007 on a limited 100 CD run.
Since then the album has taken on a life of its own and is regularly cited as a classic in the genre.
The cassette-only re-release on Wiener Records is a must-have for all heads from Pluto to Poughkeepsie.
Get on it!